Play video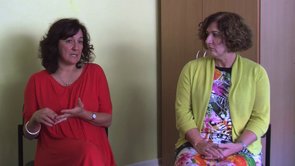 Teaching parents to conduct therapy at home
Frequency of therapy sessions
The number of hours of formal therapy your child receives each week will depend on a number of factors:
The goals and needs of your child
How much therapy your child can cope with
The availability of therapists in your area
The type of therapist/s you are seeing
The number of therapist/s you are seeing
Family circumstances (other children, external commitments)
Your child's schedule (existing commitments)
What you feel is a healthy balance for your child
Financial considerations
For some families, an intensive formal therapy program with a set minimum number of hours of therapy per week might suit. For others, children might attend fewer hours of formal therapy, but might receive more 'informal' type therapy through opportunistic teaching time. For more information see the section on Making time to practice therapy.
There is no one-size-fits-all approach that will meet the needs of every child and their family. Talk to your therapist about the approach that will work best for your family.
All children learn through everyday activities and children with ASD are no different. Parents are often surprised to see how many activities their child is already engaging in, on top of formal therapy. These activities provide real-life opportunities for your child to practice everyday skills and work on goals identified in their therapy plan. The benefit of such activities should not be dismissed as they provide the best opportunities for children to generalise skills.
To see the opportunities that you already have in your child's daily routine for teaching skills, you can visit our Interactive Timetable.
Play video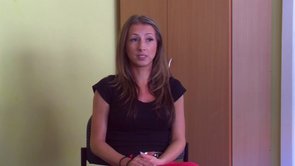 Parent Perspective - Learning to do therapy at home
Interactive timetable
To see how many opportunities you already have in your everyday schedule for using strategies learnt in therapy, drag and drop the tiles below into the timetable and watch the hours add up!!
| | | | | | | | |
| --- | --- | --- | --- | --- | --- | --- | --- |
| Morning | | | | | | | |
| Afternoon | | | | | | | |
| Evening | | | | | | | |
Activities
Total hours: 0