Who Should Attend Therapy
Parent/Carer
As primary caregiver/s, it is important that you attend therapy with your child.  You will play a primary role in the therapy process. During therapy sessions you will learn skills and strategies that will be implemented in the home environment to achieve your therapy goals. For more information on the parent role, visit the section on Producing Best Outcomes.
It is common for parents to take some time to come to terms with a diagnosis of ASD, and sometimes each parent might have a different understanding of what ASD is, and what the diagnosis means for their child and family. If possible, it is usually recommended that both parents attend the initial therapy sessions to be a part of the assessment and planning process. Once regular therapy is underway, it is common practice for one parent to attend therapy due to time and work constraints.
Sometimes therapists may conduct sessions with the parents only. This may be an initial feedback session following assessment or an education session where it is not appropriate for the child to attend.
Siblings
Sometimes siblings can be helpful in a therapy session, especially if the therapist is working on skills such as turn taking with your child. Your therapist will help you decide if it will be useful to include a sibling in parts of your child's therapy program. The role of a sibling in the therapy session will depend on the needs of your child with ASD, the structure of the therapy session and the age and abilities of the sibling.
Others
Sometimes your therapist might suggest that other people attend a therapy session to learn skills and strategies to help support your child. These may include grandparents, aunts or uncles, teachers or respite carers who spend a lot of time with your child. Of course, it may not always be possible for others to attend the therapy session. The next best thing would be to make sure that you share the skills and strategies you learn from therapists with the relevant people in your child's life.
For more information on the importance of consistency across environments and people, see Generalisation of Skills.
It is helpful to look at your child's schedule and see who they spend time with to help you decide who should come to therapy and be a part of your child's therapy plan. You may find our Interactive Timetable a useful resource to assist with this.
Location of Therapy
Many people think that therapy needs to happen in a therapist's office, but therapy can take place pretty much anywhere! The location of the therapy session will depend on the goals for that session, the needs of your child and the place that best suits your family.
Locations for therapy may include:
The clinic
At home
At school, kindergarten, or childcare
In the community (for example at a pedestrian crossing, the supermarket, a swimming pool or the library).
Your therapist will guide you in choosing the best place for therapy to be held, and this could change from session to session. It is common for a therapist to see a child in the clinic one visit, then to see the child at school or kindergarten for the next session. This means the therapist can see your child in different environments, and the therapist can also skill up other members of the team working with your child, such as teachers.
For some families who live in rural or remote areas, regular face-to-face therapy sessions with a therapist might not be possible. More and more therapists are offering other types of therapy, such as sessions over the telephone or internet, or on Skype. When looking for a therapist for your child, ask them what the options are for these types of sessions.
For more information on the importance of practicing skills in different environments, visit Generalisation of Skills.
Play video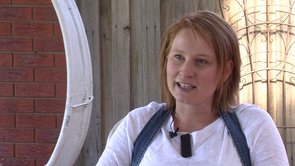 Parent Perspective - Choosing the location of therapy
Play video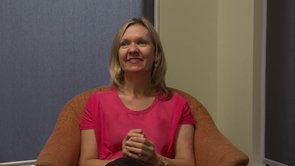 Therapist perspective - Where does therapy take place?