Play video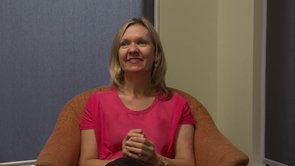 What is sensory processing?
Sensory Processing
Sensory processing refers to the brain's ability to process information from the sensory systems. Many children with ASD experience sensory processing difficulties. An occupational therapist will be able to provide you with further advice and support if you have concerns regarding your child's sensory processing abilities.
The Senses
When we think about sensory processing, we refer to the five common senses; hearing, sight, touch, taste, smell as well as the two body senses; the vestibular and proprioceptive systems.
There are seven senses in our body that provide us with feedback about what is happening in our environment and also inside our body.
These include:
For most of us, effective sensory processing occurs automatically and unconsciously.  We take in sensory information through our senses (e.g. sight, sound, smell, touch and taste), and turn these sensations into appropriate motor, behavioural and emotional responses.
Sensory Processing Difficulties
Children with sensory processing difficulties experience unique and unusual responses to everyday sensory stimulation.  The sensory signals that these children receive through their senses may be inaccurate and inconsistent.  This can cause the child to feel overwhelmed or unable to respond appropriately to the sensation.
There are two broad categories of sensory processing difficulties; over sensitive and under sensitive.
The 'over sensitive' child registers sensory information at a lower level that would be typically expected. For example, a child that is over sensitive to auditory stimuli may be distracted or overwhelmed by sounds that others do not notice such as water running through pipes or cars going past outside.
The 'under sensitive' child requires a higher level of sensory input for it to register than that which is typically expected. For example a child that is "under sensitive" to vestibular stimuli may be able to spin on a merry-go-round for longer than would be typically expected without any negative consequence such as nausea as they don't register the spinning sensation to the degree that is typically expected.
These two broad categories are then broken down again to identify children that then either "seek out"  the sensory stimuli that they are having difficulty processing or actively 'avoid' or are easily 'overwhelmed' to that stimuli.
If you feel that your child may be experiencing difficulty with their sensory processing, please seek the advice of an occupational therapist.
For more information on sensory processing, the following book may be a helpful resource: Winnie Dunn: Living sensationally, understanding your senses